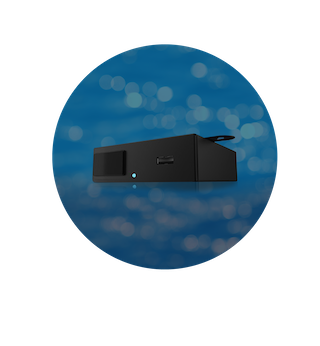 Set-top Box
Overview
Features
Specification
Downloads
Omniscreen has integrated its products with a number of leading device manufacturers including
Amino Communications.
Amino H140 - the next generation high definition, high performance IPTV/OTT set-top box (STB) for enterprise IPTV and signage systems.
The H140 is a high specification STB providing a comprehensive range of features for the hospitality market - at very competitive pricing levels. The H140 is complemented by a wide range of set top box middleware, browsers, conditional access and DRM options and OTT functionality.
New OTT features include HTML5 audio and video tags to support the H.264 codec in .flv and .mp4 formats. Adaptive streaming technology is also available with HTTP live streaming support. All STB functions can be controlled from a browser using the Amino JMACX system.
CEC Control
The H140 provides CEC control over HDMI. This feature allows system integrators to provide an integrated solution with TVs
that also support CEC. This allows IR pass-through, power on and off of the TV and STB, plus sending and receiving other CEC supported commands.
Serial interface
Hospitality system integrators require access to the STB to integrate bespoke applications for many installations. The H140 is equipped with a RS-232 serial interface that can be used as a connection interface to hospitality televisions for single remote control use.
USB stick playback
Now your customers can see their own content on their TVs
via the H140. Simply plug in any USB storage device and the
API within the H140 discovers and then presents it on the screen using HTML5 playback. All common video and picture formats are handled quickly and easily – further enhancing your customers' entertainment experience.
Specification tab data